Satisfied customers are crucial to a successful business. That's why it's so important to continuously work on improving the customer experience you offer. In this post we'll share 5 tips to help you achieve higher customer satisfaction.
Tip #1: Provide rock-solid customer service
One of the most important things you can do to improve the customer experience is build rock-solid customer service. This doesn't have to mean you need a large team of support representatives, though.
So what do we mean with "rock-solid customer service"?
Customer service tactic #1: Be easily accessible
Firstly, it's important that your customer service is easily accessible. Choose a method of contact that works for you and your company. Email is a good approach that always works, but there are also other options that can improve your accessibility.
For example, social media platforms such as Instagram, Facebook Messenger and/or WhatsApp Business provide an easy way for customers to get in touch with you.
Which channel suits your company?
Customer service tactic #2: Be solution-oriented
​​Being accessible isn't the only key aspect of your communication with customers. It's just as important to keep developing and improving the quality of your customer service. 
For example, you can aim to be more solution-oriented for your customers' benefit. This can include showing empathy, working towards solutions in consultation with the customer, and recommending products.
If you prioritize making an effort to help your customers, they're much more likely to come back in future and make another purchase.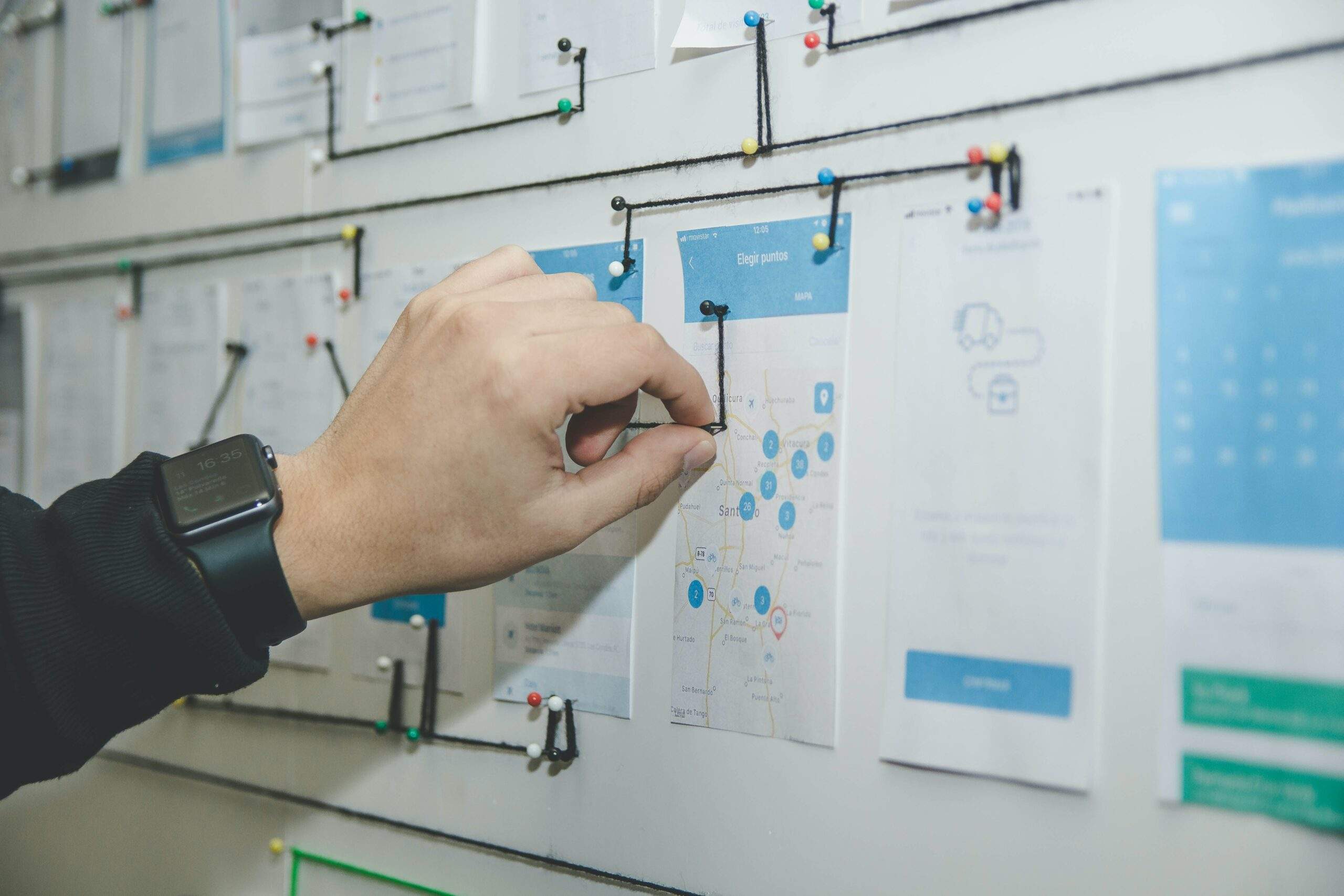 Tip #2: Talk to your customers
Our second tip is: talk to your customers!
Can you answer the following questions?
1. What do my customers characterize as good customer support?
2. Which channels would my customers like to be able to reach me on?
3. What action can I take to improve the customer experience?
You can get answers to these questions by talking to your customers. This will help you collect valuable information which you can then implement to improve the customer experience.
One way to reach your customers and start a dialogue is to ask for feedback. In the Webador Editor, you can add a comments form on your contact page or in your webshop.
Tip #3: Become your own customer
One of the best ways to improve the customer experience is to test the checkout process in your online store.
Put yourself in your customer's shoes and follow the entire process, from visiting the website to making a purchase. During this process, try to focus on the following:
Is the purpose of my website or online store immediately clear? Is it clear how I can help my potential customer?
Is it clear what steps I need to take after I land on my homepage?
Do the "shopping cart" buttons stand out enough?
Do my product descriptions contain enough detail?
Is there anything else I can improve about the process?
Putting yourself in your potential customer's shoes and visiting your website from that perspective will help you see it in a completely different way, making possible improvements easier to spot.
Pro Tip!
Ask your family and friends if they'd also like to test your online store. You can use the feedback you receive to improve your customer service.
Tip #4: Offer Product Suggestions
Supermarkets are full of them: checkout bargains! These are often products that you simply buy on a whim, for an attractive price.
One handy way to increase the value of your orders – and help your customers in the process – is to offer product suggestions during checkout.
For example, if you sell pencils on your website, you could easily offer a small notepad to go with it. Not only can you help the customer obtain a more 'complete' solution, the order value also increases.
You can easily add these product suggestions in Webador's Editor by navigating to Editor > Webshop > Webshop Settings > Advanced Settings > Product Suggestions.
Using the Product suggestions function, you can select products that will be offered to customers during the checkout process.

Tip #5: Collect more data
Tip number 5 is: collect more data! So what do we mean by this?
When customers visit your website or place an order, you can ask them for feedback.
One way to do this is to email the customer asking them to share their experience. This can simply be in question format, or you can use a form. In return for their feedback, you can offer a discount code to incentivize the customer to reply.
Ask questions such as how easy the order process was or how they found the communication. You can also ask customers to give a score (e.g. from 1 – 10) to illustrate how positive their experience was.
When you've received enough feedback, you can start implementing any necessary improvements to make the customer experience even better.
Conclusion
In this post we shared 5 things you can do to improve the customer experience on your website. It's important to listen to your customers and adjust your customer service approach and your product range accordingly.
Offering product suggestions can also boost turnover and further help your customers. Finally, collecting data is very helpful in determining points of improvement.
Don't have a website or webshop yet? Sign up with Webador and build your website today!
Build your website with Webador today!