A cookie and chocolate, in a ball
Stepping into the brand-new CHOCOLATECOOKIEBALLS shop, there's a moment of slight panic. Everything looks delicious, and there are so many varieties to choose from. For the chocoholics among us, there's even the XXL Cookieball.
These tasty cookieballs sold so well in Milli's online store, she decided to open a physical store. Based on an existing cookie, such as a stroopwafel, the dough is filled and shaped into a ball before being soaked in chocolate.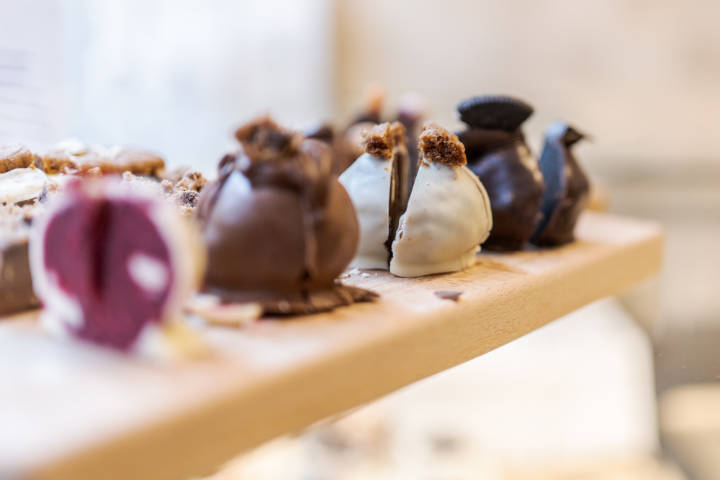 'And here we are.' While Milli has rented the space since last April, the shop opened in August. "The custom display case took some time to get here from Italy". Milli enjoys creating the cookieballs in her kitchen. "It's hard work, and exciting, entrepreneurship. It can also go wrong, even if you have a lot invested in it".
Despite the uncertainties that come with running your own business, Milli now goes to work in her own shop every day. "Very special. It's really mine, that's still crazy to think about sometimes".
The opportunity to easily create my own website was the main reason I chose Webador
The concept itself is unique. "As far as I know, nobody has a store like this one, so I can say I'm the only one in the world", Milli says proudly. "It started when I made some truffles with a cookie base and it occurred to me that you could do this with any kind of cookie". Reactions from family and friends spurred Milli on to take it further. "I started by selling via Instagram, before launching my website with Webador. The opportunity to easily create my own website was the main reason I chose Webador."
About a year ago, online store sales increased sharply. "I think this was due to growing interest in buying cookies online, but the coronavirus pandemic was also a factor".
Milli hadn't originally intended to open a store at all, so she resolutely hung up the phone when a friend called to offer her a premises. Soon after the call, regret set in. "Maybe it was something for me after all?" She called the friend back to say she'd changed her mind.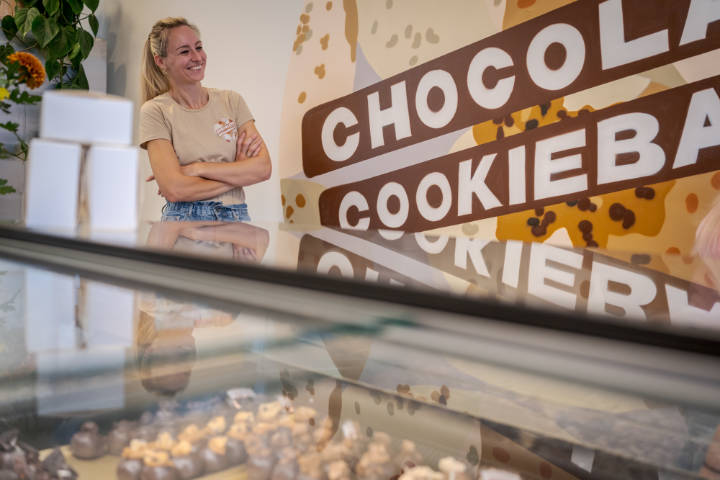 A brick-and-mortar store
While selling via the online store involved little to no customer interaction, Milli now enjoys the personal contact aspect of her job the most. "Seeing customers' enthusiasm is a lot of fun. Honestly, that's also because no-one's ever said they didn't like the product". Milli also enjoys spending her days baking - her favorite pastime.
"The time has come to give up my other work. One shop, two jobs, production running - it all became too much. It'd be nice to go back to normal hours again, and have a more regular working week". Most of the time she works alone, but on other days her family helps with sales while Milli handles production.
One advantage of having your own shop is that there's always something to eat. "I tend to grab the chocolate chip Nutella or one of the specials - vanilla Oreo, made with golden Oreo".
The best thing is that there's so much room for variety. "I keep coming up with new flavors and variants", Milli says, as tourists enter the shop and start looking around. "And the great thing about baking is that it produces a delicious end result that others can enjoy". We can't argue with that.
Want to know more about CHOCOLATECOOKIEBALLS? Check out the website.